The Carina Press authors are "Getting in Character"!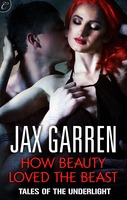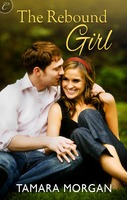 Where is your character's dream vacation destination, and why?
Wesley "Hauk" Haukon joined the Army right out of high school to see more of the world than his happy but cash-strapped upbringing provided. A natural leader, he quickly rose in the NCO ranks until a fire scarred him, taking his leg and mangling the rest of him beyond recognition. Now that Hauk's fully recovered—in capability though not in appearance—he lives in Austin, working as a an agent of the Underlight to fight a secret battle against a sinister organization.
Hauk would still love to see more of the world, and there isn't any place he wouldn't travel to. He does love studying Viking lore and history, so his dream trip is to visit Scandinavia and Iceland to explore the fjords and battlefields where the old legends occurred. It'd be even better if he could convince his "best friend," a brilliant, gorgeous, burlesque dancing redhead, to come along…
How Beauty Loved the Beast is available now!
***
Bobby Prejean is a New Orleans native, owns his own restaurant – consistently rated at five stars, thank you very much – and is unmarried. He enjoys cooking, excellent cuisine, recreational jogging and all things fetish.
Dream vacation?
Having trained in Paris, I developed a deep appreciation for the European love of food and wine. The French cuisine dovetails nicely with what I like to serve in New Orleans – and with what the tourists, as well as the purists, expect. But for a vacation, I'd love to take Danielle to Tuscany, to explore the savor and sensuality of their culture. I have some ideas for creative uses of their fresh-pressed oils, as well.
Ruby by Jeffe Kennedy is available now!
***
Whitney Vidra is an outspoken plastic surgeon who knows her worth and isn't afraid to make sure other people know it, too. She recently moved to a small town that doesn't much care for her, so getting away for a vacation is probably a good idea. 
Where is your dream vacation destination, Whitney, and why?
Anywhere that's not tropical–that's where. I refuse to step foot in any country where the spiders grow bigger than mice and monkeys are trained to steal things from tourists. Rain must be for ambiance only. A highly functional infrastructure is a definite must. Maybe Paris. They have lovely shoes in Paris.
The Rebound Girl by Tamara Morgan is available now!
***
What is your ideal vacation destination? Tell us in the comments !