Welcome to the Underground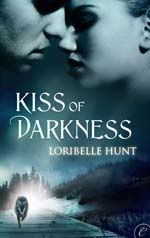 I'm an Atlanta native, but my kids are not. I was surprised on a trip home a couple of years ago when my son asked me what the Atlanta Underground was. A lot of people not familiar with Atlanta might assume this had something to do with the Underground Railroad and pre-Civil War South. It turns out this is not the origin of the Atlanta underground. He didn't know that, of course.
I'm not going to try to recount all of that history here since it is so vast, but the knowledge of it niggled at me. The idea that a modern city could have a secret, underground history was just too appealing. It's the perfect breeding ground for a supernatural book.
And then I started to think, how could I do this? How could I make an underground city, and underground society, into a book? I didn't go as far as I wanted to with Kiss of Darkness, but I'm doing it in the sequel I'm writing. Three non-human races, who live most comfortably in the dark, away from human sight, underground. And even if they aren't physically underground, emotionally and mentally they are. They're secret. They can't let the world at large know who they are. It is a fascinating world to work with, made even better by the great characters it's handed me.
There are dozens of other underground cities around the world to explore. The city I loosely modeled Camden off of is Macon, Ga. I've read rumors and hints of this city and a secret underground, and I couldn't resist making it my own. Though, sadly, I've found nothing to support the rumors. I can still hope for something odd. Right? What about you? Do you long to discover these lost secret places? Do you know one?