Designed for Death Meets Crafty Ladies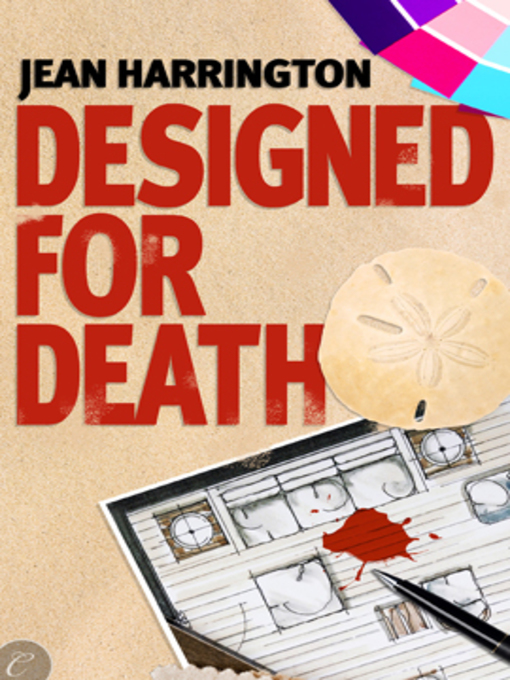 A few days before Christmas, I found myself in Michaels Craft Store picking up a spool of wired red ribbon for a friend.  It had been at least ten years since I'd stepped foot in a crafts store. And with good reason. To check out, I had to stand in the world's longest Conga line.
Now I don't know about you, but personally I'm missing the crafts gene.  You know the one where you glue and staple stuff together and end up with something adorable all your friendscoo over.  Well, that has never happened to me–will never happen to me.  So after ten years, this trip to Michaels had the freshness of a brand new experience.  While I stood waiting to pay for the ribbon, I was struck by the fact that practically everybody in town had hit the store at the same time. And that the customers, mostly women, clutched wrapping paper, candles, silk flowers, wreaths, garlands and all manner of, well, crafty supplies.  Clearly, these womenwanted to make something beautiful for other people—children, spouses, family, friends.  In other words, they hoped to create a little happiness in the world.
So I tried to be good, no shoving, no sighing out loud, no grousing that the line hadn't moved an inch in fifteen minutes.  Instead I thought of my mother who had elevated homemaking to a high art, who loved decorating rooms for my father and me, and for whom nothing—except maybe her budget—ever kept her from achieving her goal.
I thought, too, of my daughter who has taken her grandmother's sensitivity to house and home and raised it to a new level.  She runs her own interior design firm and is the inspiration for my heroine, interior designer Deva Dunne, the amateur sleuth in Designed for Death, the first in my Murders by Design Mystery Series which Carina released just yesterday. Yipppeee!
Deva is a fun, irreverent, witty gal who, after losing her beloved husband, struggles to find a new life while fighting off a killer.  And all the while, she's creating beautiful homes.  No question, Deva can multi-task.
So…back to my Michaels adventure.  After I paid for the ribbon and left the store, I decided to give myself a break.  Maybe my contribution to general household happiness is helping people relax.They can lounge in their easy chairs and romp through the pages of my tongue-in-cheek mystery Designed for Death. If their toes curl with vicarious tension while they're having a laugh with Deva so much the better.
Anyway, that's my story, and I'm sticking to it.  Glue gun or no glue gun.
Bio: After a stint as an advertising copywriter, Jean Harrington taught writing and literature for sixteen years at Becker College in Worcester, Massachusetts.  She enjoyed teaching tremendously, but always simmering on the back burner of her brain was the desire to write a book of her own.  So when her two children were grown and launched, Jean left Becker and moved to Florida with husband Big John (He loves it when she gives her heroes his name) and began to write in earnest.  Nine novels later, Jean is carving out a brand new career creating tongue-in-cheek cozy mysteries.  She never knew a life of crime could be such fun.
Twitter:  http://twitter.com/jeanharrington1
Facebook:  http://facebook.com/JeanHarringtonNaples
Web site:  www.jeanharrington.com
TAGS:  MYSTERY, ROMANCE, INTERIOR DESIGN