We love fantasy!
Several months ago I was invited to speak about our fantasy offerings on The Bookpushers blog. I'm reposting that post here (this is pretty exact repost, so sometimes wording is directed at Bookpushers' readers) because I want to make sure our blog readership also gets a little taste of our fantasy lineup. We've been acquiring a lot more fantasy and science fiction titles and you're going to see a lot more joining our catalog in the coming months, and really ramping up in 2013, with a 2-week marketing and release campaign around scifi/fantasy in February 2013.
We're very proud of our fantasy offerings, and I think they often just don't get enough love, so it was hard for me to choose just a few to talk about.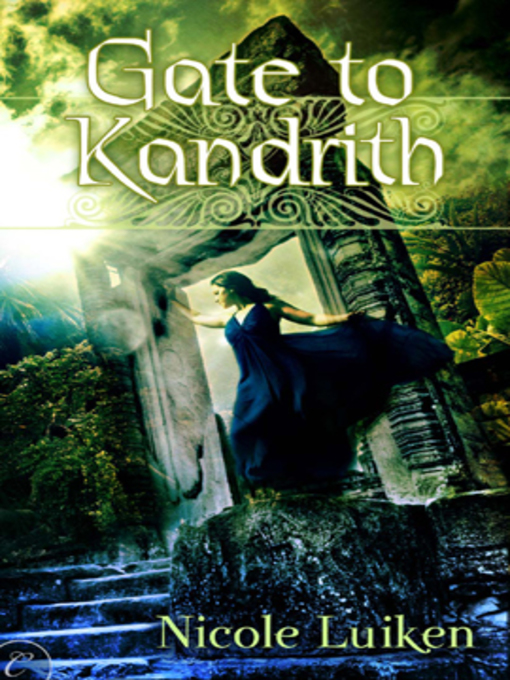 I'll start with Gate to Kandrith by Nicole Luiken, which is actually available now. This book has been released to incredible reviews from readers, including 4 1/2 stars from RT Magazine. This fantasy romance is the first part of a duology, so the story isn't drawn out over many books, but is instead contained in just two books. The second will be released in early 2013.

Sarathena Remillus, daughter of the newly elected Primus of the Republic of Temboria, has been given a mission: discover the secret of slave magic. Anxious to escape the corruption and treachery of the capital, Sara welcomes the chance to finally prove herself far away in Kandrith, the tiny nation of former slaves.
Accompanying her on the journey is Lance, a Kandrithan to whom Sara owes her life. Lance despises the nobility, and is determined to resist his desire for Sara, despite her attempts to entice him into divulging the secret of his magic.
Soon their travels become fraught with peril, and Sara discovers she's fallen victim to the ultimate betrayal. To end a war between two nations, she will have to make the ultimate sacrifice…
Nicole has written an incredible, intricately plotted fantasy romance with richly developed characters and an ending that will leave you both gasping and cheering. Recommended for fans of Isobelle Carmody, George R.R. Martin, Lois McMaster Bujold and Juliet Marillier.
This summer we have two titles releasing in June and July that readers of this blog may be interested in. The first is The Pirate's Lady by Julia Knight. This fantasy romance, featuring a strong female character, continues the story begun in the now available Ten Ruby Trick. Recommended for fans of Katherine Kerr and Zoe Archer.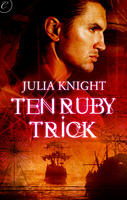 There's a price on privateer Van Gast's head. So high that Van is tempted to turn himself in for the reward, then escape with it. Escaping with full pockets is what he does best. He managed to steal a ship, a bride, a dowry, a diamond the size of a fist—and then disappear without a trace.
But this time, he can't go very far. The woman of his dreams, his Josie, has stolen his ship and is leading him on a merry chase dangerously close to Estovan, the one place Van Gast should steer clear of…
Following that in July is the first book in Jeffe Kennedy's new Covenant of Thorns fantasy series, Rogue's Pawn.
This is no fairy tale…
Haunted by nightmares of a black dog, sick to death of my mind-numbing career and heart-numbing fiancé, I impulsively walked out of my life—and fell into Faerie. Terrified, fascinated, I discover I possess a power I can't control: my wishes come true. After an all-too-real attack by the animal from my dreams, I wake to find myself the captive of the seductive and ruthless fae lord Rogue. In return for my rescue, he demands an extravagant price—my firstborn child, which he intends to sire himself…
With no hope of escaping this world, I must learn to harness my magic and build a new life despite the perils—including my own inexplicable and debilitating desire for Rogue. I swear I will never submit to his demands, no matter what erotic torment he subjects me to…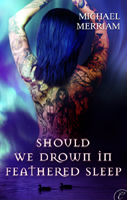 Then, in August and September we have three urban fantasies releasing. Fans of the male/male genre will want to check out The Druid Stone by Heidi Belleau and Violetta Vane. Debut author Jacqueline M. Battisti brings us her first novel, Guardian of Bastet, and in September author Sandy James kicks off a kick-ass five-book urban fantasy series, The Amazon Sisterhood, with The Reluctant Amazon (You should check it out simply to reward it for being a series that has a planned end!)
But if you're not willing to wait for what's in store, I hope you'll check out some of our already available fantasy offerings. Just a very few of our diverse collection include The Sevenfold Spell by Tia Nevitt (a Sleeping Beauty "retelling" that's like no retelling you've ever read before), Should We Drown in Feathered Sleep by Michael Merriam(post-apocalyptic fantasy. With loons. Yes, loons), Altered Destiny by Shawna Thomas (psst, this book just won a major award but I'm not allowed to tell you what it is yet!), Dark Vow by Shona Husk (for those of you who've been longing for a good fantasy with a western-type feel), the Gaslight Ch

ronicles series by Cindy Spencer Pape (Steampunk! and you can dl one of them for freeee…) and Salome at Sunrise by Inez Kelley, a fantasy romance for which we've just contracted the next book!
Leave a comment and tell me if you've read any of Carina's fantasy titles, and what you thought. If not, tell me what's been stopping you!