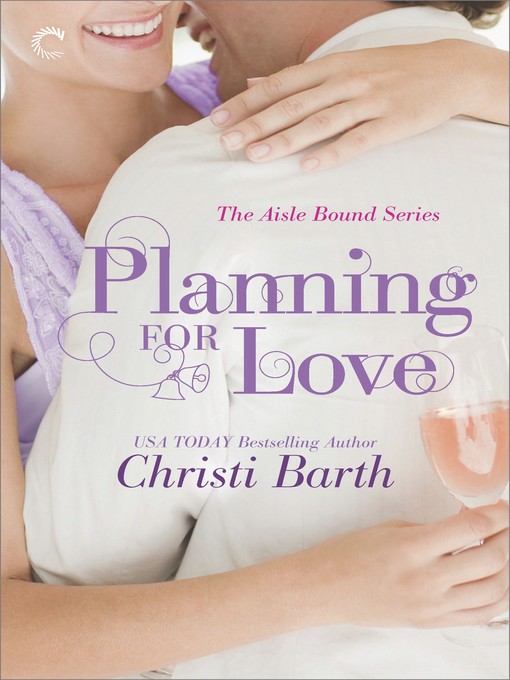 When I told people I used to be a professional wedding consultant, the first thing they always said was, "Like Jennifer Lopez in The Wedding Planner?" Kinda set my teeth on edge. Because oh, how I yearned to have a team of stylists following me around, not to mention a multi-million dollar movie contract. But the second thing they said was, "You should write a book!"
The power of suggestion worked–only because it was a pretty great idea.  Not, as many intended, to reveal shocking bridezilla antics, or mother-of-the-bride horror stories. No, I chose to write Planning for Love because weddings are universal.  Everybody can relate to a day overflowing with romance and flowers and joy.  Happiness and smooches alone, though don't keep a reader turning 300 pages.
Luckily, something always goes wrong at a wedding.  My job was to smooth over the inevitable glitches.  Here's a behind the scenes secret from my book - three of the 'problems' actually occurred.  (The names and details have been changed to protect the happily married).  Some of my experiences were too unbelievable to use, i.e. the time a bride made me blot her mouth on the dance floor and re-apply her lipstick.  Or when the huge conference hotel had two wedding cakes in their refrigerator and were literally about to flip a quarter to determine which one to give my bride.
Planning for Love is the 1st in a series, so now I want to hear your stories.  What went hopelessly, and hysterically, wrong at a wedding you attended?
Here's a peek at Planning for Love:
Hopeless romantic Ivy Rhodes
and
anti-Cupid Bennett Westcott
request the pleasure of your company for
their disaster of a courtship
 Wedding planner Ivy Rhodes is the best in the business, and she's not about to let a personal problem stop her from getting ahead. So when she gets an offer to star in the reality TV show Planning for Love, it doesn't matter that the show's videographer happens to be a recent—and heartbreaking—one-night stand.
Bennett Westcott can admit that he didn't handle his encounter with Ivy very well. But looking at her beautiful smile—and, okay, great body—through the lens of a camera every day? He can't be faulted for suggesting they have a little no-strings fun.
The more time Bennett and Ivy spend together, the more he realizes that Ivy isn't the wedding-crazed bridezilla he'd imagined. But if he doesn't trust himself to make a relationship last, how can he convince Ivy to give him another chance?
Christi Barth earned a Masters degree in vocal performance and embarked upon a career on the stage.  A love of romance then drew her to wedding planning.  Ultimately she succumbed to her lifelong love of books and now writes contemporary romance.  Christi lives in Maryland with her husband.  Please vist her on: Twitter or Pinterest or her Website