From Vincent van Gogh to Edgar Allan Poe, the rumors of a correlation between madness and creativity have existed for centuries. But, is madness simply an extreme form of pain? There are those who believe suffering is the road to creativity, that one must feel frustration and anxiety to reach the breakthrough moments that reveal true genius and beauty. (And doesn't that make all of us "creative types" feel better…that there's a purpose to our stress?)
In my new release, Avenging Angel, the villain is an artist. It soon becomes clear to the reader that the killer is touched by madness. He holds irrational beliefs about his paintings, trusting that, through his art, he will attain that for which he yearns most. His motivation is irrational, and yet he is capable of true genius and beauty when it comes to his creations. In fact, it is his pain that spurs him to complete his work. Unfortunately, he believes others must suffer to make his art great.
Do you believe it's necessary to suffer in order to create good art? Do you have an example of an artist who walked the line between madness and genius? How has your life experience impacted your creative outlets?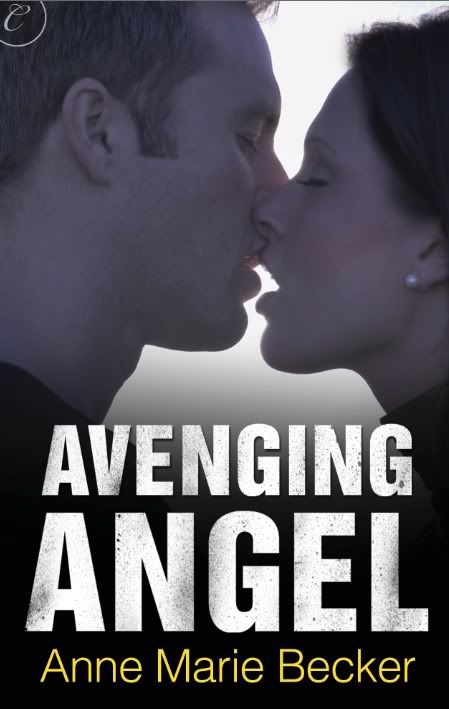 AVENGING ANGEL (Mindhunters, Book 2), was released July 30th. It follows one of the characters from ONLY FEAR (Mindhunters, Book 1), Detective Noah Crandall, as he faces danger to protect the woman he loves from an artist who borders on madness, and finds his happy ending in the process…
ABOUT THE BOOK:
Grains of sand glistened in the moonlight, bright against the backdrop of her wet hair. Her blue lips were parted slightly, as if she could take in that last breath she'd been gasping for. She was, in a word, perfection.
When his friend's niece is murdered, Detective Noah Crandall vows to track down the killer. Since the victim worked in an art gallery with the well-connected and well-heeled Vanessa Knight, Noah questions her first. Despite the chemistry between them, Noah tells himself a relationship would be impossible. He's a loner and their backgrounds are worlds apart.
Drawn to Noah and horrified by the death of her intern, Vanessa shares her insights into the New York City art world. As they work together on the case, she's tempted to explore the possibility of a real relationship with the sexy outsider who ignites her desire. But what Vanessa doesn't realize is that in order to complete his gruesome series of paintings, the killer has targeted her to become his next victim…
ABOUT THE AUTHOR:
Anne Marie Becker has always been fascinated by people—inside and out—which led to degrees in Biology, Chemistry, Psychology, and Counseling.  To date, as a games hostess at Sea World, tutor, waitress, crisis counselor, and high school counselor, she indulged her curiosity through sanctioned professions.  Now, as a stay-at-home mom of three young children, her passion for understanding the human race is satisfied by her roles as mother, wife, daughter, sister, and writer.  She writes to reclaim her sanity.
Find out more at her website, Facebook, or Twitter.
Tags: Anne Marie Becker, Authors, Books, Carina Press, Mindhunters series, new release, Romantic Suspense