I never read comic books, but I grew up on superheroes. Spiderman and His Amazing Friends was my favorite cartoon when I was seven years old. I particularly loved Firestar. She could create heat and start fires, and she could fly. I was just sure life would be so much better if I had powers like Firestar.
The Superheroes Union: Dynama came about because I read the words "superhero romance" somewhere and couldn't get them out of my head. After all, it wasn't like all of us little girls who grew up wanting to be superheroines had lost interest in them as grown-ups. What would it be like to be a superheroine here and now, today, as a grown woman? What kind of challenges would it present?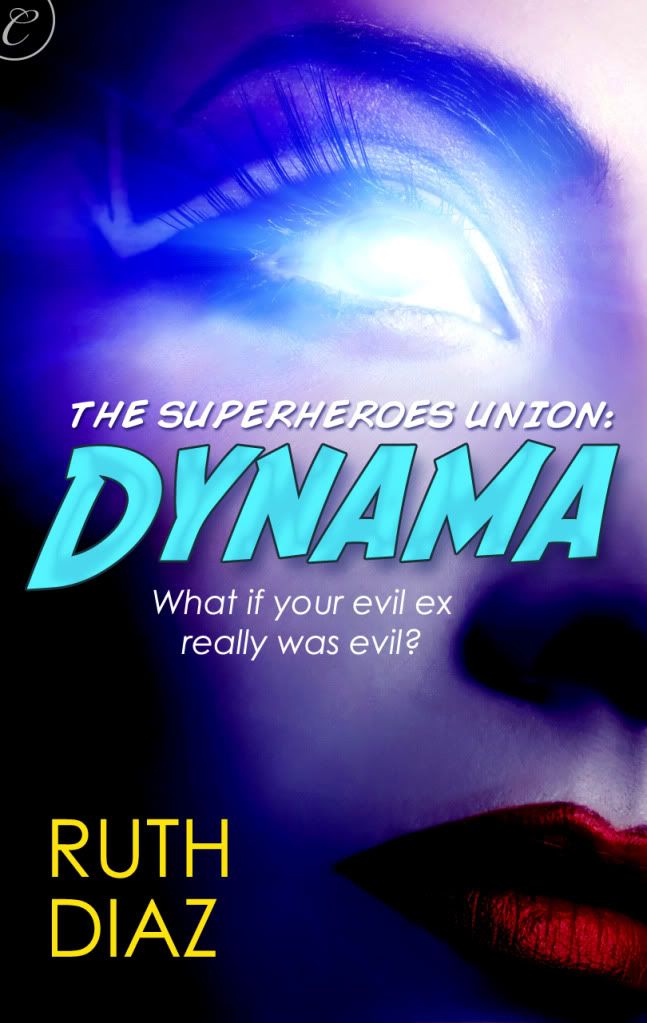 And how hard would it be to fall in love when supervillains kept wrecking the world and you had to keep your secret identity a secret?
The first character to speak to me was Annmarie Smith–not the superheroine, but her love interest. She asked the most wonderful, practical questions, like who would look after the kids while you were out fighting mad scientists and where did health insurance come from? Saving the world wouldn't pay the bills.
TJ Gutierrez, who used to be Dynama, answered her. And that's how the Superheroes Union was born.
Who is your favorite superheroine or superhero? If you could have one superpower, what would it be? Would it really make life easier?
And what would you do if your evil ex really was evil?
Click through to my blog and enter to win a Superheroes Union tote bag or T-shirt!
Buy now: Carina Press store | Amazon.com | BarnesandNoble.com
---
Ruth Diaz writes genre romances about non-mainstream relationships. She hides a number of publications in a different genre under another name, but The Superheroes Union: Dynama is her first romance publication. For more information, you can subscribe to her blog, like her on Facebook, or follow @RuthDiazWrites on Twitter (where she is most active and, well, opinionated).
Tags: author, Authors, book, Books, Carina Press, Fantasy, new release, romance, science fiction romance, superheroes