The Carina Press authors are "Getting in Character"!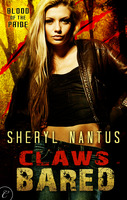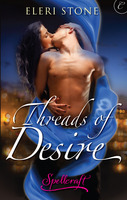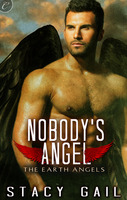 What guilty pleasure does your character love to indulge in the most?

Katie Davis, heroine of All He Ever Dreamed, is the only barber in Whitford, Maine, and she's been in love with Josh Kowalski for as long as she can remember. But when a guy's also your best friend, messing with the status quo is a scary proposition.
If Katie has one guilty pleasure, it's washing Josh's hair. Whenever he wanders in for a haircut, she takes her time lathering him up and running her fingers through his hair. The way he closes his eyes and makes those little mmm-that-feels-good sounds as she massages his scalp drives her crazy, but she can't deny herself that secret pleasure.
All He Ever Dreamed by Shannon Stacey is available now!
***
Rebecca Desjardin is a young blonde woman with a secret – she's a cat shifter who can't shift. She uses her Felis skills as a private investigator to solve cases, both for her human clients and that of her old Felis family who just can't let her be. But when she's not trying to figure out her new love, Brandon Hanover, she loves to trot up to the local bakery and purchase a fresh, still-warm loaf of bread…preferably egg bread…
… and eat it on the way home, pulling warm soft chunks out of the bag and stuffing her face before having to share with Brandon.
Claws Bared by Sheryl Nantus is available now!
***
Ily is a down-on-her-luck mage with a gift for weaving. Outcast from the protection of the guild, she's been living on the streets, barely eking out a living while trying to save up enough money to leave the capital city and start a new life. When she meets the aristo Kal in the Southton market and sees an opportunity to escape, she jumps at the chance.
Poverty has given Ily a deep appreciation for every luxury that comes her way. Guilt over the extravagance does sometimes prevent her from truly enjoying  Kal's world, but not when it comes to his bathing room. An eight foot square tub with piped in, heated water, exquisite master level stonework, a ceiling of colored glass patterned after the great dragon that is the Azi house seal, and an array of scented soaps and oils. Slipping away for a private (or shared) soak is definitely Ily's favorite guilty pleasure. As for Kal? I don't think hedonists really have "guilty pleasures" do they? No guilt. Just pleasure.
Threads of Desire by Eleri Stone is available now!
****
In NOBODY'S ANGEL, Zeke Reece seems like an ordinary, hard-working paramedic, but he's is actually a member of the Nephilim, a nearly extinct race of angel-human hybrids.  He's had to hide this aspect of who he is, both from the world and from the eyes of heaven itself out of fear of getting a celestial smackdown.  If he could, he'd trade away his less-than-human DNA in a heartbeat, except for one thing–he loves to fly.  Better still, he loves to fly while holding Kendall Glynn in his arms, as there's nothing more exhilarating than having a curvy, too-smart-for-her-own-good woman clinging to him in all the right places.
Nobody's Angel is available now!
Stacy Gail
stacygail2@aol.com
Twitter | Blog | Facebook
What's your guilty pleasure? Tell us in the comments!