I grew up reading fantasy and have always been particularly drawn to stories that involve magic. Give me a wizard, mage, or sorcerer and I'm pretty happy. Often these books are about conquest where the magic shown is used almost exclusively in warfare. As a writer, I've always wanted to explore magic in a fantasy world that was relatively stable.
That was the seed of inspiration for Threads of Desire. In Saria, the borders of the empire are well-established. The Sarians engage in healthy trade with their neighbors. Power within the empire is balanced between the wealthy aristos, the emperor who controls the standing army and the Guild mages.
The practice of dark magic, any aimed at hurting another person, was outlawed centuries ago. The magically gifted of Saria aren't vying for world domination. They're rounded up when they're young and trained by the Guild in a craft—sculpture, painting, architecture, metalwork, glasswork. The power of the Guild comes not from their ability to inflict mass destruction, but from their ability to create unique and magnificent works of art.
The heroine in Threads of Desire is a master weaver who, because of a falling out with the first mage, wants nothing to do with the Guild. Outside of the Guild's protection, she's been living on the streets, trying to earn enough money to leave the capital city. When she captures the interest of an aristo at the Southton market and is presented with the opportunity to start a new life, she grabs onto it with both hands.
Here's the blurb: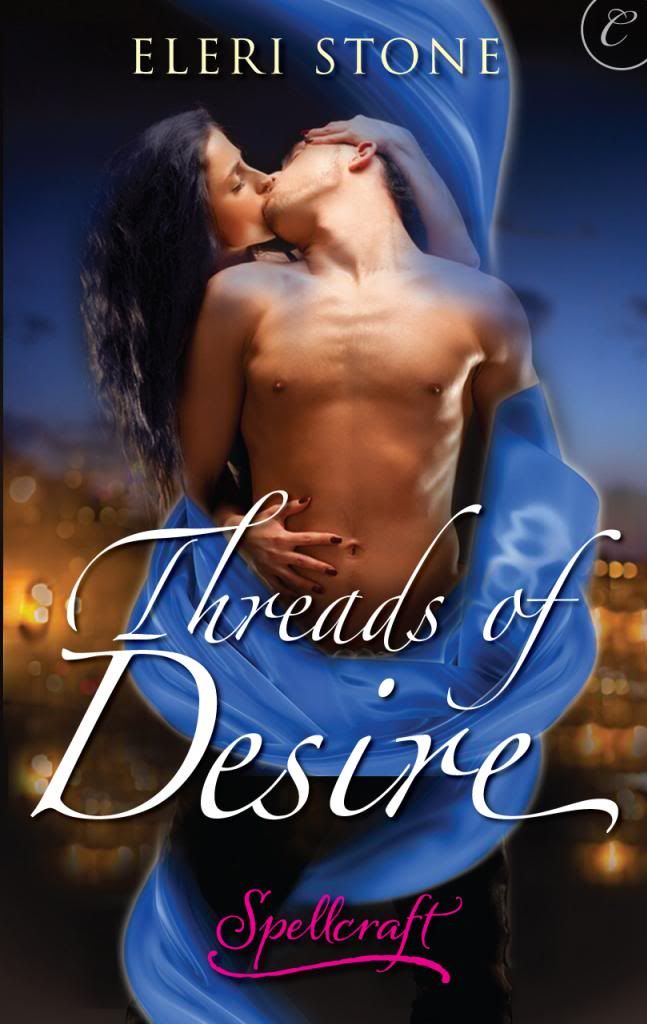 Guild-trained weaver Ily is furious her rival Kal, a smug yet wickedly sexy rug merchant, outsells her at every turn. She knows her magically crafted rugs are far superior to anything he can produce, but can't compete with his charming personality.
When Kal fixes his lusty attentions on Ily, she is reluctantly aroused by his interest. She knows he desires her and against her better judgment, she wants him too. A chance encounter leads her to make him a scandalous offer: her body in exchange for enough money to leave the city. She sees their time together as a temporary erotic adventure…until Kal reveals that what he truly wants from Ily is more personal–and more dangerous–than bed play. And she must choose between taking her chance at a new life or risking it all for a man she never meant to love.
For more information about Threads of Desire or to purchase the book from Carina Press, please click here.
So, what do you think? Is there room in fantasy for magic that's more domestic than epic? I'd love to hear your thoughts!
Eleri Stone was born and raised in New Jersey. She graduated from the University of Iowa, married her college sweetheart, and settled in the Midwest where she still lives with her husband and their three children. A lifelong fan of fantasy, she started reading romance as an adult and was instantly captivated by the strong female protagonists, character-driven storylines and guarantee of a happy-ever-after. You can visit her on her website, like her on Facebook, or follow her on Twitter.
Tags: Eleri Stone, erotic romance, fantasy romance