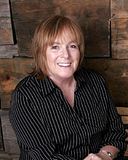 I like my heroines a lot. I loved Grace in ONE MORE SUMMER when she was at her worst, when she was a doormat and a martyr and a grouch. Because I knew what she was underneath and how she would survive and how strong her capacity for love was.
And now there's Lucy, the heroine of JAR OF DREAMS. She's different from Grace, but life has knocked her sideways just the same. She's flinching because…oh, God, here it comes again. But she's not going down without a fight. Not this time.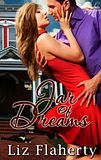 In all honesty, the women whose lives I write are not feisty. If there's a dead mouse in a trap, they're not going to scream or make someone else take it out, but they're not going to touch the corpse, either, not even its skinny little tail. They're going to pick it up with a wad of paper towels and throw it in the garbage, trap and all. If they have a flat tire, they're going to change it themselves, but they're not going to like it. And if some guy comes along and offers to help, they're going to say, "oh, yeah, thanks so much," even if it's not the feisty thing to do.
They can, if they have to, kick ass, but they'd rather do other stuff. Lucy, for instance, is a girly girl. She wears sundresses—which purely delights Boone Brennan—and she cooks and waits tables in the tearoom she owns with his Aunt Gert. She works her tail off, but she saves her hopes on pieces of paper in a pickle jar with her tips and dreams of Happily Ever After.
And there's the reason I like my heroines—and most romance writers' heroines, if you come right down to it. They dream of and they proactively try to achieve Happily Ever After, preferably in the arms of the person they love more than life itself. But, if the arms and the love thing don't work out, they'll find a way to be happy on their own.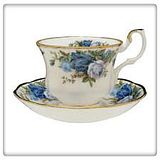 My promotion efforts for JAR OF DREAMS are encapsulated in cups and saucers like Lucy uses in Tea on Twilight,the tearoom. Some of them match, some not, but they all fit a woman's hand and tea and coffee taste good out of them. If you'd like a chance to win a cup and saucer, just leave your email and answer this question: What's at the top of your jar of dreams?
I hope you visit my homes on the web. Thanks for stopping by!
http://lizflaherty.com
http://www.facebook.com/lizkflaherty
https://twitter.com/LizFlaherty1
http://wordwranglers.blogspot.com/
Oh, and if you'd like to buy the book, come here:
http://ebooks.carinapress.com/9FAA186B-F22E-4C59-B2B2-DB2848E16899/10/134/en/SearchResults.htm?SearchID=10734999

Tags: Carina Press, Jar of Dreams, Liz Flaherty, ONE MORE SUMMER