Getting in Character
The Carina Press authors are "Getting in Character"!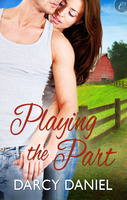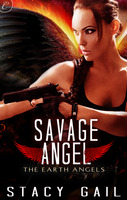 What celebrity would your character love to meet, and why?
Anthea Cane, from Playing the Part by Darcy Daniel, is a twenty-nine year old B-grade action-parody star who wants to make a name for herself by landing meaningful roles in quality movies – well, that's if any of the Hollywood big-wigs will take her seriously and give her a chance to prove herself.
Luckily she has plenty of fellow Aussies in Hollywood to look up to, her favourite being Nicole Kidman. At the tender age of six, Anthea saw Nicole for the first time in Days of Thunder. From that moment on she was hooked, seeing Nicole as a role model and living proof that a little girl from Australia with an acting dream can make it big in Hollywood. But Anthea doesn't want to fill Nicole's shoes or replace her. All she wants is to be able to stand next to her idol and be as proud of her performances as Nicole surely is of her own.
Playing the Part is available now!
***
Sara Savitch, the heroine of SAVAGE ANGEL and descendant of the Seraphim, is a highly trained bodyguard who knows just about every kind of martial art there is.  "Badass" could be her middle name. She's a veteran of security details for celebrities, dignitaries and VIPs around the world, so going all fangirly isn't her thing.  But the one person she would like to meet–and the one person who wouldn't have any need of her skills–would have to be none other than Chuck Norris.  Because Sara feels that when The Bogeyman goes to bed, he should check underneath it for Chuck Norris… and for her.
Savage Angel is available now!
***
What celebrity would you like to meet? Tell us in the comments!