What the heck is a combat controller, you ask? Well, I'm glad you did. Tactical Strike is the second book of my Bagram Special Ops trilogy (book one is Deadly Descent), and it features a very special sort of hero.
Staff Sergeant Ryan Wentworth is a USAF Combat Controller (CCT), and a real life American badass.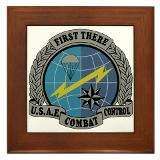 The CCT motto is "First There", because they deploy into hostile environments to:
"(From the American Special Ops.com website)
covertly insert, mark out landing zones (for helicopters) or ad hoc landing strips (for fixed wing aircraft) or parachute drop zones, then guide air assets in and out. This is their primary role.

joint terminal attack control (JTAC)
CCTs are capable of calling in fire from aircraft such as fast moving jets, attack helicopters and AC-130 Gunships. This is not their primary role and is a function that may be covered by a dedicated Air Force

Tactical Air Control Party

(TACP) unit on the scene.
USAF CCTs typically work alongside other Special Operations Forces and accompany them on missions. They are proficient in many methods of insertion such as HALO parachuting, and amphibious operations."
So yeah, they pretty much kick ass, especially when providing close air support to troops on the ground. During one particularly tense mission in Tactical Strike, Staff Sgt. Wentworth calls in the services of a certain Spooky II gunship crewed by the heroine, Captain Candace "Ace" Bradford, and things turn deadly for all of them.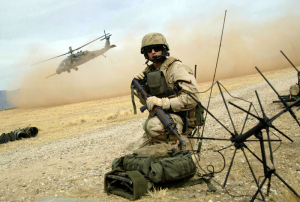 CCT working comms out in the field (Photo courtesy, USAF)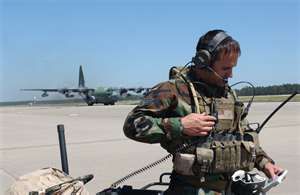 CCT working air traffic control (Photo courtesy, USAF)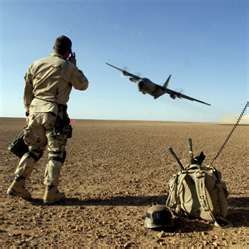 Here's a shot of Ryan working with Ace's gunship in the field. It's my favorite
.
(Photo courtesy, USAF)
CCTs are part of the Air Force Special Operations Command's (AFSOC) special tactics squadrons, and they are an amazing, invaluable resource that few people outside the military have ever heard of. So, it's with great pleasure that I introduce you to these outstanding airmen.
Any questions? I'm giving away a digital copy of Tactical Strike here today, so please leave a comment to enter the contest.
Happy reading!
Kaylea Cross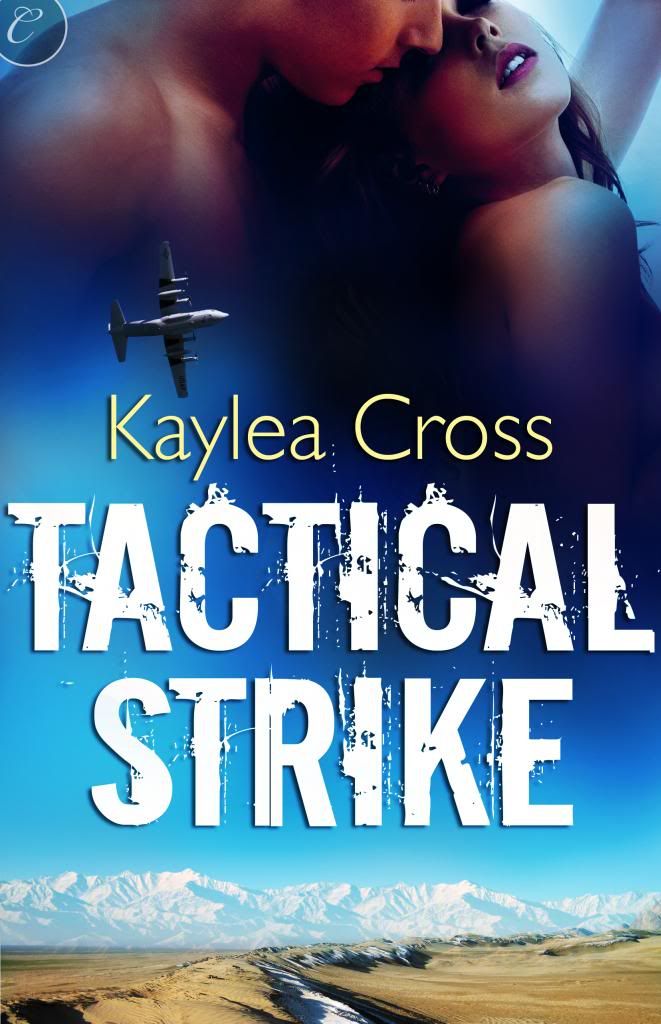 Blurb: Gunship pilot Captain Candace Bradford has worked long and hard to earn her rank and position within the male-dominated world of Air Force Special Operations. She's not about to let anything or anyone jeopardize that, let alone one sinfully tempting man who seems determined to cause her nothing but trouble. Even if she's starting to fall for him.
As an elite Combat Controller, Staff Sergeant Ryan Wentworth is used to overcoming adversity in order to complete a mission. Breaking through Candace's prickly exterior and into her heart is a challenge he can't let go. But just when he's begun to gain her trust, they're thrown together in the field facing an overwhelming enemy force.
Candace and Ryan find themselves on the run, searching the skies for an emergency extraction. But one dangerous enemy has an agenda in mind and he'll use whatever means necessary to achieve it, including using American forces to do his dirty work.
Buy Links:
Amazon Kindle
Amazon Audible
Barnes & Noble
Carina Press
Kaylea Cross is an award winning author of edge-of-your-seat romantic suspense. A Registered Massage Therapist, Kaylea is an avid gardener, artist, Civil War buff, Special Ops aficionado, belly dancer and former nationally-carded softball pitcher. She lives in Vancouver, BC with her husband.
You can find Kaylea through her website, Twitter, Facebook, and her blog.