Let me say straight off, this isn't a post about Peeping Toms. Seriously! It's about taking the time to simply watch, observe and try to understand people in general. Our world moves so fast now. Our schedules are packed between work, kids, family, friends, volunteering, you name it. Add in technology that allows us to communicate without talking and we have no need, let alone time, to just stop and watch anymore.
One of my earliest and favorite memories is sitting with my grandfather people watching. He's the one who introduced me to the art of story creation. He was never judgmental or mean about people, but he made me think and create as we'd wait for my grandmother.
He would nod to someone and ask me, "What do you think their story is?" Or provide a comment like, "I bet he's had an interesting life." That was all it would take to spark my imagination. From their clothes, to their strut or wobble, to their facial expression, every person that passed us by was suddenly more than a stranger to me. My mind wasn't lost in a hand-held digital game, but wandering the clouds of 'I wonder'.
So how does this help in my writing now? To this day, I still people watch. I have a story for the guy who pumped my gas one day (he was surprisingly cute) and the lady with four kids behind me in the grocery line and the dynamically different couple buying movie tickets. You never know who can trigger an idea, character or even a subplot for a book.
I also run descriptions in my head. I mentally script sentences that I would write in a story to get the essences of a person outside of the base identifiers and I try to do it before they're gone. I'll watch others in a conversation and consciously notice body language and the impressions they give off. From how someone sits, to the way they walk, shoulder position, hand gestures all of it. What are people saying without words? And that transfers to how do I show that with my characters?
In Bonds of Need, Deklan Winters is a people watcher. His military training taught him that everyone could be an enemy, but it also means that anyone could need help. But even his intense scrutiny can miss signs he's not looking for.
Do you people watch? What do you learn and see when you stop and simply watch?
***
"This is an excellent read." – 4 stars, RT Book Reviews
Bonds of Need - Book two of Wicked Play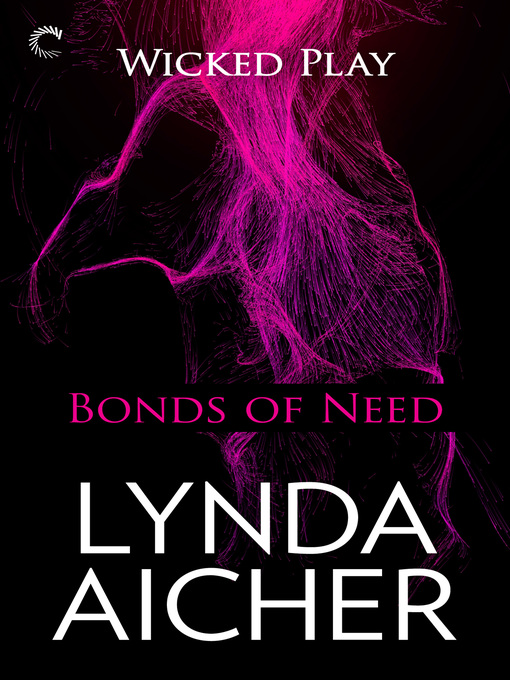 When Kendra Morgan attends a party at an exclusive sex club, she's not driven by mere curiosity. Hoping to prove she's put the past behind her, Kendra must instead face up to needs she's denied for too long. Despite her lingering fears, she can't resist the temptation to play…
Deklan Winters has had his eye on his attractive neighbor for months, but only senses Kendra is no stranger to the BDSM scene when she walks into his club. And he can tell that's not her only secret. What surprises him is his own overwhelming desire to give her what she craves—and to show her a side to the Dom/sub relationship she's never known.
With Deklan's guidance, Kendra begins to accept her forbidden needs and to recognize the fine line between pleasure and pain. But when her former Master returns to reclaim her, it will take all her courage—and all of Deklan's love—to defy her past.
For more tales from The Den check out Bonds of Trust.
85,000 words.
***
Lynda has always loved to read. It's a simple fact that has been true since she discovered the worlds of Judy Blume at the age of ten. After years of weekly travel as a consultant implementing computer software into global companies, she ended her nomadic lifestyle to raise her two children. Now, her imagination is her only limitation on where she can go and her writing lets her escape from the daily duties of being a mom, wife, chauffer, scheduler, cook, teacher, cleaner and mediator.
Lynda can be found on: