Welcome to Throwback Thursday, where we highlight one Carina Press backlist title we think you should check out! Each week we'll choose one book (published at least one year ago) to feature and give away! 
One of the best things about digital publishing is availability–books that have a limited shelf life in brick-and-mortar retail stores can live forever in digital. At Carina we have a really great backlist, so I'm recruiting our in-house team and our freelance editors to tell you about some of the titles we are passionate about.
Now on to my first Throwback Thursday pick!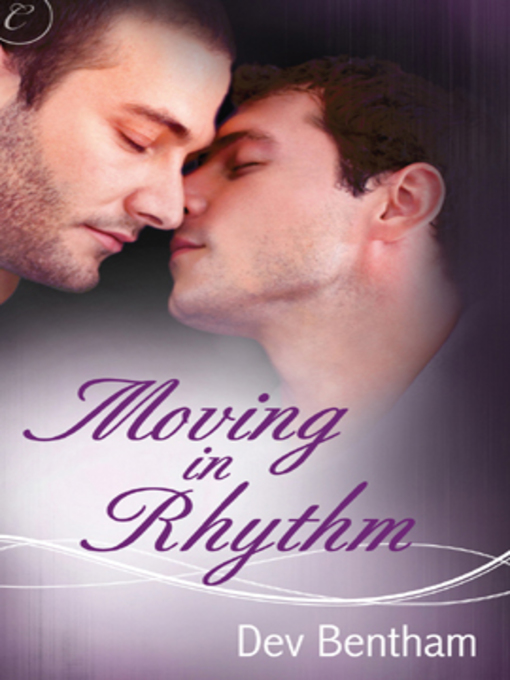 Mark Apostolos should be able to have any man he wants. Handsome and smart, he's also cripplingly shy, especially around attractive men. Tired of waking up alone, he's desperate to conquer his insecurities and have a real, meaningful relationship.
He gets his first opportunity when he tags along to his sister-in-law's dance class and lays eyes on the sexy instructor. Seth Miller has a way of moving that takes his breath away. It isn't long before sparks fly and they share a steamy kiss, but Seth wants much more than just a casual encounter.
If Mark wants a real relationship with Seth he'll have to come to terms with his sexuality–but will it be enough to break through the walls he's built up around his heart?
Moving in Rhythm was published in March 2012, and I was one of the team members who read it for acquisition. I hadn't read much male/male at the time, and with a few notable exceptions, what I had read was mostly erotic romance. I wasn't sure quite what to expect with this one, but it sucked me in very quickly and didn't let go. Mark is such an interesting, emotional character and I loved getting into his head. We talk a lot in acquisitions meetings about whether we feel a connection to characters and stories, and this one was a slam-dunk for me. I loved watching Mark and Seth meet and seeing their relationship develop.
You can also see what Sarah Wendell of Smart Bitches, Trashy Books thought in her review here. And comment below to win an epub copy of Moving in Rhythm!*
*small print: Contest closes 11:59 EST Thursday, August 15. North America only. Winner will be chosen at random. Full rules here.
Tags: #throwbackthursday #giveaway, M/M