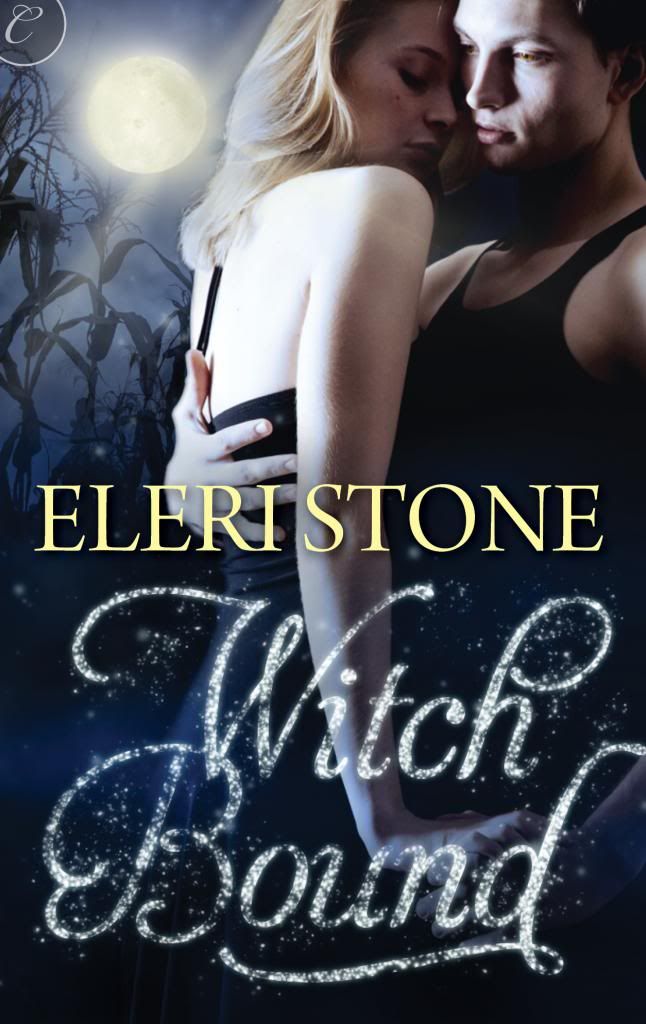 The original title for Witch Bound was Runed which I thought was a clever play on words because runes are so important to the story. Witch Bound is based on Norse mythology where runes are used not only for communication but also for spell-casting and divination. Raquel is a witch with enormous potential but she has trouble controlling her gift. She's only able to cast small spells through the use of bind runes. The hero, Fen, is an artist who helps her to design a runic tattoo that allows her to better control her gift.
So…Runed.
I was overruled. In the end, I think it was a good call because titles are supposed to interest people enough to buy the book and Runed really only makes sense after you've already read the story.
At Carina Press, what they do when they don't like the original title is send you a retitle worksheet. They ask for lists of key words and phrases, comparable titles within the same genre and suggested replacement titles. Here's my keyword list:
1. Runes
2. Wards
3. Witch
4. Hound
5. Gate
6. Power
7. Portal
8. Wedding
9. Clan
10. Magic
11. Demons
12. Hunt
Witch: Enchant, Bewitch, Spell, Bespell, Charm, Becharm
Hound: Beast, Shifter, Hunt, Chase
We came up with Witch Bound which I love because it refers back to the central romantic conflict. Fen is a virgin because hounds are magically bound to the first woman they have sex with and he's never wanted to give someone that much power over him until he meets Raquel. The problem is she's engaged to marry his best friend through an arranged marriage that was signed before she was born. So, Witch Bound. It fits well, don't you think?
Anyone care to test their book titling skills? What would you have come up with?
About the Book:
Raquel Lindgren knows what her future holds. An arranged marriage. A new home in Ragnarok, Iowa, with another clan of refugees from Asgard. She should be happy. But there's a mental block preventing her from tapping in to her true abilities as a witch. And she's more attracted to the best man than she is to the groom…
Fen can't believe he's falling for his best friend's future wife. As a hound, a wolf shifter, his duty lies with the pack. He's seen too many hounds destroyed by love, and he's sworn never to take a mate, never to have children of his own. He can't deny his desire for Raquel, but she deserves more than he can offer her.
Raquel's been raised to trust in magic, her clan and her destiny. But when a vengeful demon threatens to break out of Asgard and destroy the clan, Raquel learns she must trust in love if she is to take the future into her own hands.
About the Author:
Eleri Stone was born and raised in New Jersey. She graduated from the University of Iowa, married her college sweetheart, and settled in the Midwest where she still lives with her husband and their three children. A lifelong fan of fantasy, she started reading romance as an adult and was instantly captivated by the strong female protagonists, character-driven storylines and guarantee of a happy-ever-after. Writing fantasy and paranormal romance, she is the author of the Lost City Shifters series (shapeshifter paranormal romance), the Twilight of the Gods series (paranormal romance based on Norse mythology) and the Spellcraft series (secondary-world fantasy romance).