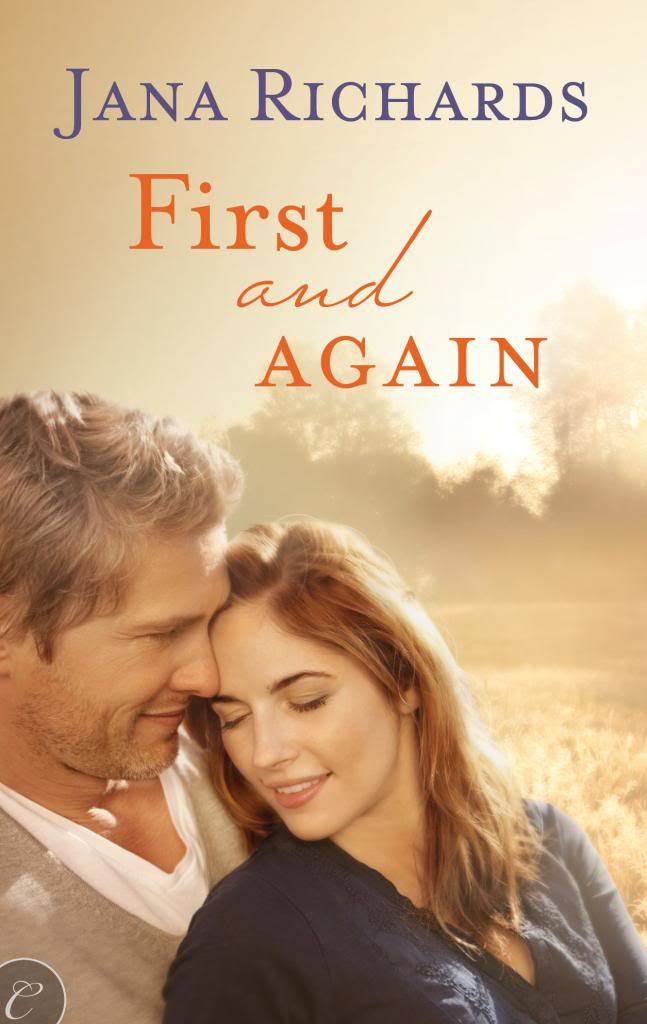 I had the idea for FIRST AND AGAIN several years ago. Since I come from a small town, and I've always had ambivalent feelings towards it, I wanted to write about a woman with similar feelings. I wanted her to be in a hurry to leave her small town no matter what or who she left behind. But when her career and her marriage fall apart, she finds she has nowhere left to go but home. And she's not happy about it.
I wrote the first drafts of this story sometime before 2009. In October of 2009 I attended the Surrey International Writer's Conference in Surrey, British Columbia. There, I had the chance to talk to Susan Wiggs in a Blue Pencil session. She told me I had the makings of a good story – not only the conflict between my character Bridget and her first love Jack, but also the tension with her sister and her mother. Ms. Wiggs suggested I move the setting of the story from my home province of Saskatchewan to the US. After some careful thought, I decided to take her advice. I picked up my fictional small town of Paradise and moved it a few hundred miles south to North Dakota.
The story went through a couple of drafts between 2009 and 2011. It also sat waiting patiently on my harddrive for months at a time as I worked on other novels. But finally in January of 2012, as one of my goals for the year, I took it off the back burner. This time I polished it to the point where I knew it was ready to be submitted somewhere.
And then I let it sit on my harddrive again. I didn't know what I wanted to do with it. Should I send it to an agent or one of my current publishers? A new publisher? I was busy writing a new novel, not to mention working at the day job. And okay, I admit, I'm something of a procrastinator. I figured I'd get around to sending it somewhere. Eventually.
Eventually finally arrived in the fall of 2012. I heard that Carina Press was having a feedback week. Writers could send in their completed novels and the editors promised to look them over and get back to the author with their thoughts about the work within six weeks. Since I happened to have a completed novel lying around, I thought I'd send it in. Feedback from a Harlequin editor would be really valuable.
We get a lot of telemarketing calls, so when the phone rang about six weeks later, I almost didn't answer it when I didn't recognize the area code. But I'm very glad I did. Angela James from Carina Press was phoning to let me know that they wanted to publish FIRST AND AGAIN. I almost fell out of my office chair! The moral of the story is that sometimes procrastination is a good thing!
Are you a procrastinator like me? What do you procrastinate about all the time? Has something you procrastinated about ever turned out better than you expected because you took your sweet time getting it done?
Bridget Grant is back in Paradise. Paradise, North Dakota, that is.
She's swallowed her pride and moved back to her hometown with her daughter after her divorce and the loss of her catering company. Now she's trying to navigate the strained relationships she'd left behind – including her first love, Jack Davison.
Jack never forgot Bridget, or the day she left town – and him. When Bridget caters a lunch at Jack's tourist ranch, old flames reignite. They have more in common than ever – Jack's also a single parent. Though they both try to keep things casual, Bridget, Jack and their girls are starting to look a lot like a family.
But Bridget's only planning to stay in Paradise until she's saved enough to relaunch her business. Jack's invested too much in his ranch to leave. And with their daughters involved both have a lot more at stake than heartbreak. How can they risk falling in love?
To read an excerpt, please go to my website. FIRST AND AGAIN is now available for purchase at Carina Press.