Welcome to Throwback Thursday, where we highlight one Carina Press backlist title we think you should check out! Each week we'll choose one book (published at least one year ago) to feature and give away!
This post was written by Stephanie Doig, Editorial Assistant for Carina Press and Harlequin Digital Series First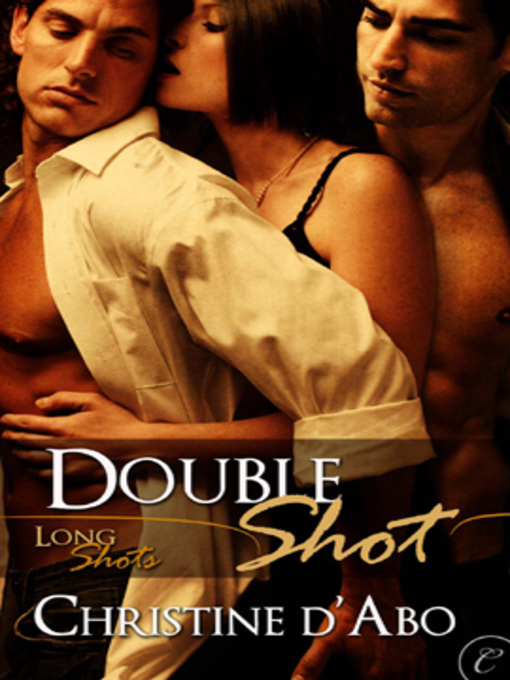 Christine d'Abo's Long Shots series was published shortly after I started working on the Carina Press acquisitions team (that's code for "when I was an erotic romance newbie"), and I remember the team discussing one of the novellas in a meeting and being very enthusiastic. So that Friday, I downloaded Double Shot, the first novella, thinking I should get to know some of our books better since I wanted to learn everything I could about the imprint.
For those of you who aren't aware, I'm about to make you very jealous. Since Carina Press is a Harlequin imprint, staff members have access to an ebook database where we can download Harlequin and Carina books for personal use. This is a huge bonus for employees and we love it. So I got to read Double Shot for free. The reason I'm telling you this is because when I got home and finished Double Shot, desperate to read the next book in the series, the database was down. And it was a Saturday–there was no chance it was going to be fixed before Monday.
Well, there was no way I was waiting until Monday. I paid for all of the other books in this series even though I could have waited two days and gotten them for free, and I have no regrets. In fact, I would do it again. :) I hope you all feel the same!
***
Coffee shop owner Sadie Long has been lusting after her good friend Paul Williams for years. So she's more than a little intrigued when he invites her to a business meeting at Mavericks, the sex club where he works. While catering an event at the club is not quite the proposition she was hoping for, her business could use the boost. And she can't resist the chance to work closely with Paul in such a sexually charged atmosphere. Enter the club's hot owner, Josh, and suddenly Sadie's fantasizing about being part of a threesome.
Paul has always wanted Sadie, but never thought she'd see him as anything more than a friend. On the night of the party, he and Josh tempt Sadie to reveal her deepest desire–a desire both men are eager to help fulfill.
Giving in to her sensual side, Sadie enjoys a night of mind-blowing sex. But in the light of day, will she lose Paul as a friend, or gain him as a lover?
***
Comment below to win an epub copy of Double Shot!*
*small print: Contest closes 11:59 EST Thursday, August 29. North America only. Winner will be chosen at random. Full rules here.