The Carina Press authors are "Getting in Character"!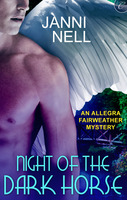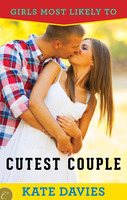 What is your character's favorite dessert and why?
Henrietta Mason is a woman before her time. A brilliant physician and inventor, some believe she's wasting her life and her talents serving as medical officer aboard the trading dirigible, Dark Hawk.
Before my mother passed away, she was known for her Crème brûlée. It was rare for her to do any of the cooking or baking herself, so it was a special treat indeed, and the praise from Philadelphia society was well-earned. No one else could match the richness or flavor of her custard, and when she flavored it with fruit rather than vanilla? Nothing ever tasted as close to heaven as that. If I close my eyes, I can still feel a hint of it on my tongue and savor a ghost of the taste. People call me a magician because of my clockworks, but that was my mother's magic–creating something so amazing it lives on even after her death.
Clockwork Mafia by Seleste deLaney is available now!
***
Allegra Fairweather is a paranormal investigator, who is ably assisted by her drop dead gorgeous guardian angel, Casper. When they aren't solving mysteries they like to hang out at Allegra's house in Hawaii.
Allegra Fairweather loves angel cake because it reminds her of Casper. In fact the best angel cake she's tasted was the one in Casper's Angel Awards goodie bag (featured in South of Salem). Mind you that cake wasn't easy to eat since it escaped from the box and flew around the room before she and Casper wrangled it into their mouths.
Night of the Dark Horse by Janni Nell is available now!
***
Marc, the hero of my novella Cutest Couple, is a military man returned home for his ten year high school reunion. He's got a lot to say about dessert:
One of the foods I missed the most while I was overseas was Bree's family-recipe apple crisp. I know, cliche, right? As American as apple pie? But man, that apple crisp was amazing. Tart apple slices mixed with cinnamon sugar, topped with a crunchy pecan-filled crisp, hot right out of the oven. Drop a scoop of vanilla bean ice cream on top, and I was in heaven.
Ten years later, I still think of that apple crisp. Wonder if she still makes it. Maybe I'll be able to talk her into trying out the recipe, one more time. For old time's sake.
Cutest Couple by Kate Davies is available now!
***
What is your favorite dessert? Tell us in the comments!