As a writer I find inspiration everywhere—sometimes in some really odd places; however, most of my inspiration comes from music and books. The entire Realm Walker series sprang from one Daughtry song and other songs were the inspiration behind specific books. When I write, I have to have music playing and I have a different playlist for each series or book.
And then of course there are books, many, many books. Some of them are in my genre but a lot of them aren't. In urban fantasy and paranormal romance I love Ilona Andrews, Jeaniene Frost, Jax Garren, R.L. Naquin and Eleri Stone. In other genres, my faves are Tessa Dare's historicals and Katie MacAlister's contemporaries. Despite how much I admire all these authors, it's not always their stories that inspire me. Sometimes it's the way they build a world, or the way they make me laugh, or even the way the pour emotion into their character interactions.
Death's Daughter may have come from my brain and my fingers, but it's a culmination of years of music, books, tv shows and whatever else sparked a bit of creativity in this brain of mine. What about you? What are some of your favorite bands or authors? How do they inspire you?
Death's Daughter (Realm Walker #2)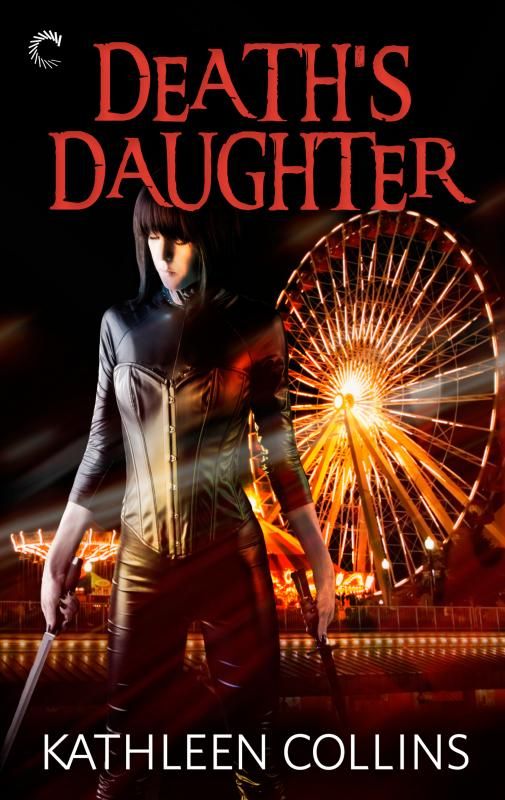 Juliana Norris, Realm Walker with the Agency, is an Altered. A fact that she runs up against every time she's forced to work with human police officers, and their species-ist commissioner, on cases they can't solve themselves. Which happens more than they would like to admit.
Her gift—the quality that makes her the best Realm Walker in the business, without boast—is the ability to read magical signatures. Whether the gift came from her father, the dark fae god of death, or the mage mother she can't remember, is anyone's guess. And when Altered children start going missing with only wild magical signatures as clues, her heritage is the last thing on her mind.
She can't afford such distractions, and she definitely can't afford to worry about the fact that her mate, master vampire Thomas Kendrick, hasn't spoken to her since she saved him from a demon—maybe it's because she had to stab him to do so. Because whoever is kidnapping these children must be very powerful to wield wild magic. Very powerful, and very dangerous indeed. Available now from Carina Press
Kathleen Collins has been writing since Kindergarten. And while her ability has drastically improved, her stories are still about fantasy worlds and the people who live in them. The rare instances that she actually finds some spare time, she spends it playing with her two boys. Three if you count her husband. She is currently hard at work on her next book.