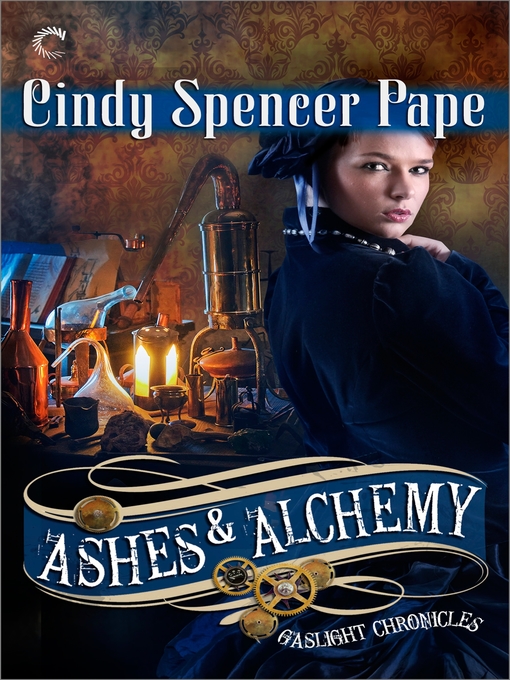 Some people like their romance sweet, some readers like the characters to steam up the page. I've written a lot of romance, much of it erotic. There's not a lot of sexual content I shy away from. I've published over 50 books and novellas, and each one has had at least a few fairly explicit sex scenes. But what does a writer do when sex just doesn't fit the book?
In Ashes & Alchemy, I decided not to force it. Even though morals are a little different in my steampunk version of 1960, my hero, Seb, is still a gentleman, through and through. He not only falls in love with Minnie, the heroine, but he also respects her deeply. Minnie, mind you, doesn't necessarily agree with this waiting business. She's not an innocent young maiden—she's a mother, after all. But she's had a rough life and Seb's out to prove that he considers her just as special as any diamond-studded debutante. So…no sex until after they're married.
I had a choice. I could tweak Seb's character and have him give in. It's a novella, so it's not like there's room for much extraneous fooling around. Or, I could wait until the very end to slip in a little heat. Since I fell so deeply in love with Seb on my own, there was no way I was going to weaken his resolve. In this case, the characters won the battle. Seb and Minnie will have the rest of their lives together to heat up the sheets. I hope my readers aren't too disappointed they'll only get a taste.
So tell me, what would you prefer, as a reader or writer? Stick with the author or series' standard heat level, or follow the characters and the story? I did struggle with this question and would genuinely love to know your opinions, since I'm sure it'll happen again. In the meanwhile, I hope you enjoy my peek at how the middle class lives in the world of the Gaslight Chronicles.
Ashes & Alchemy
Carina Press, Amazon, Barnes & Noble, and All Romance e-Books.
London, 1860
Police inspector Sebastian Brown served Queen and country in India before returning to England to investigate supernatural crimes alongside the Order of the Round Table. If his wifeless, childless life feels a little empty sometimes, that's not too great a price to pay in the name of duty.
Minerva Shaw is desperately seeking a doctor when she mistakenly lands on Sebastian's doorstep. Her daughter Ivy has fallen gravely ill with a mysterious illness—the same illness, it seems, that's responsible for taking the lives of many of Ivy's classmates.
Seb sniffs a case, and taking in Minnie and Ivy seems the only way to protect them while he solves it. But as mother and daughter work their way into his heart and Seb uses every magickal and technological resource he can muster to uncover the source of the deadly plague, it's he who will need protecting—from emotions he'd thought buried long ago.
***
Contest: a Rafflecopter giveaway  Win a custom piece of steampunk jewelry or pocket watch from The Spectra Nova. Enter again by following my Bewitching Book Tour over the next two weeks!
***
Cindy Spencer Pape firmly believes in happily-ever-after and brings that to her writing. An award-winning author of 18 novels and more than 30 shorter works, Cindy lives in southeast Michigan with her husband, two sons, a granddaughter and a houseful of pets. When not hard at work writing she can be found dressing up for steampunk parties and Renaissance fairs, or with her nose buried in a book.
Connect with Cindy on Facebook, Twitter, or her website and sign up for her newsletter group!