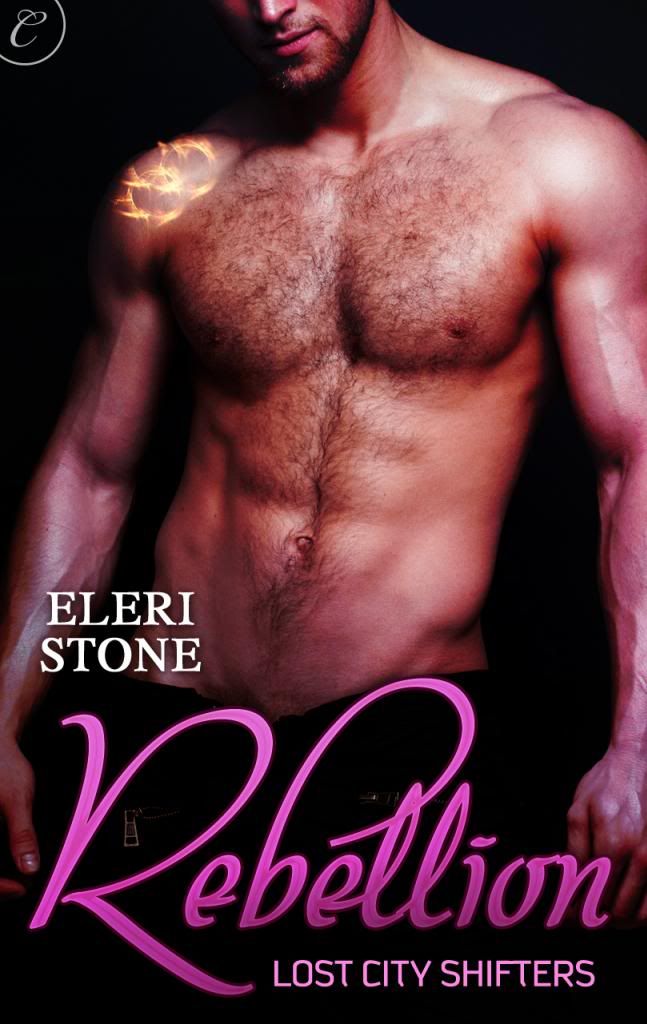 Rebellion is Book 3 in the Lost City Shifters series. For those who haven't read the first two books and want to jump in with Rebellion, I put together a quick and dirty primer to catch you up:
The series revolves around the Yaguara, a tribe of jaguar shapeshifters living deep in the Amazon rain forest. For centuries they've inhabited an ancient city well outside the influence of human culture and, as a result, the society which has developed is traditional, isolated and based on the premise that strength is the highest virtue.
They're ruled by a King who earned his place in a bloody tournament of succession. That would be Gabriel Alvarez—a half-human outcast who fought his way to the crown, going through the ruling family's champion, Iada Silveira, and claiming her as his mate in the process.
They resent human intrusion into their territory and are distrustful of them to the extent that until Gabriel assumed the throne, taking a human mate was forbidden.
Secrecy is of the utmost importance in preserving their way of life. After an earthquake in Peru disturbs a buried temple threatening to expose an ancient tablet that would reveal the location of their home, jaguar shifter Adriano races human archaeologist Sophie Martin and a pack of revenge-minded wolves to get to it first.
There's an ongoing conflict between those who want to deal head on with the reality of human encroachment and a more traditional group clinging with increasing desperation to the old ways.
That brings you right up to the events in Rebellion when Gabriel offers the North American wolf pack a treaty that will allow them to setup a research facility in Yaguara territory in exchange for wolf help in ending the civil war.
Here's the description:
Cole Brandt is a wolf shifter, sent by his pack to the Amazon jungle to negotiate a treaty. He's unaware that the kingdom of jaguar shifters he's meant to meet with has split—and Cole's suspicion that jaguars are selfish and deceitful is confirmed when he's seized by the rebel faction.
Taya Silveira, a jaguar shifter and fierce warrior loyal to the king, resents being assigned Cole's rescue. She doesn't approve of his pack's involvement in her jungle—to her, wolves are greedy, weak creatures who will exploit the resources the Yaguara protect.
Struggling against centuries of ill will and prejudice, Cole and Taya must work together to prevent a devastating civil war. They can't deny their physical attraction—with the heightened senses of shifters, their desires are plain. But if they give in to passion, they may be forced to choose between staying with their tribes, or staying together.
You can find more information about the Lost City Shifters series here and read an excerpt from Rebellion here.
I usually run a $25 gift card giveaway with my new book releases but this time around, I'm going to make a donation to either the Rainforest Alliance or the International Wolf Center. Vote Jaguar or Wolf to help me decide where to send my money:)
About the Author:
Eleri Stone was born and raised in New Jersey. She graduated from the University of Iowa, married her college sweetheart, and settled in the Midwest where she still lives with her husband and their three children. A lifelong fan of fantasy, she started reading romance as an adult and was instantly captivated by the strong female protagonists, character-driven storylines and guarantee of a happy-ever-after. Writing fantasy and paranormal romance, she is the author of the Lost City Shifters series (shapeshifter paranormal romance), the Twilight of the Gods series (paranormal romance based on Norse mythology) and Threads of Desire (a secondary-world fantasy romance).