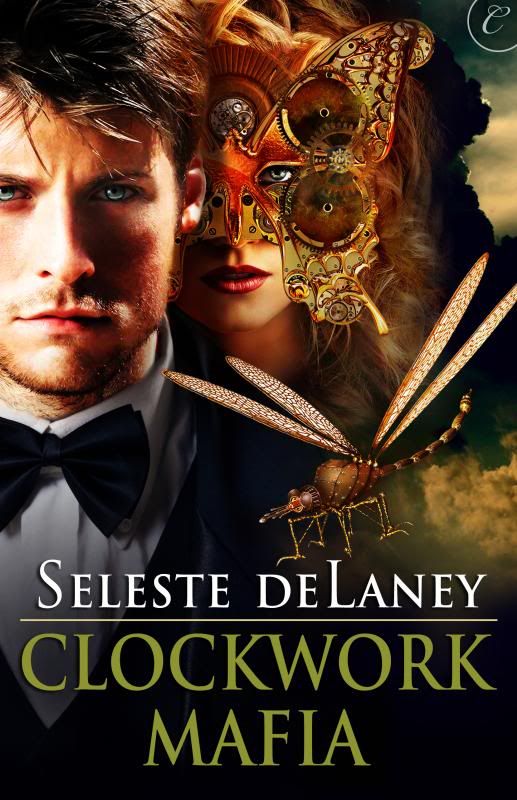 Let's face it, when it comes to steampunk as a genre, a lot of people discover it—not from a book—but from seeing people dressed up at conventions and the like.
The aesthetic of steampunk draws them in before a great story ever comes into it. At least that's how it happened for me. I'd heard of steampunk, but it wasn't until I met a group of women dressed up at ConFusion that I decided I had to know more.
I don't mean physically—anyone can fit in a corset if it's the right size—but for various reasons, most of them don't want to.That's the road that led me to write Badlands, but the clothes aren't just the path to steampunk, they're also an integral part of the world and characters. I have mad love for corsets, but not all of my characters wear them—for the simple reason that they don't fit.
Henrietta is my corset-girl. She loves them and wears them like a second skin. The corsets and the skirts and bustles…they all speak to the world she left behind and the mother she lost. No matter how well she fits on the Dark Hawk, she doesn't want to forget where she came from—doesn't want to forget that part of her is, and always will be, a lady. (One of my favorite scenes in Clockwork Mafia actually revolves around Henri and why she insists on wearing the clothes she does.)
At the opposite extreme is Ever. She'd rather stab herself with a hot poker than strap herself into a corset. For her, it's a safety measure. A corset would inhibit her movements (much like the formal jacket she wore in the opening scene of Badlands).  As a warrior, that's unacceptable. Granted, she's had to wear one upon rare occasions, but that's only upon orders directly from the queen. For Ever, simple clothes that allow her freedom of movement without giving her enemy much of anything to grab are preferable to just about anything else.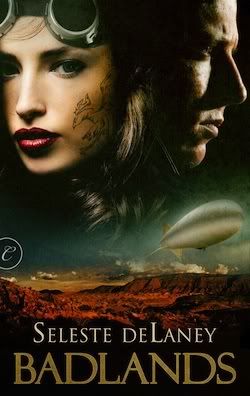 Speaking of the queen, Laurette of all the women in the series, goes with the flow regarding clothes. She wears whatever is necessary or most appropriate for the situation. In the Union on official business? She'd wear a corset and bustle for the simple reason that it's expected of women of a certain standing. On her own turf she's much more practical. She still wears dresses more often than not (and she has a preference for lacy things) but doesn't see the point in tying herself up for appearance sake.
Of the main women in the series, Mahala usually dresses like Ever. But she has a bit of Laurette's attitude about her. If a corset would make life run smoother, she'd wear one and not utter the least complaint about it. In her case, it's her history rather than her present that dictates her attitude toward clothes. Too much finery makes her suspicious of people—one reason she's never liked or trusted Henri—but she's also pragmatic and will do (or wear) whatever it takes to get the job done. Like Ever, that includes nothing at all if necessary.
So really, I started writing steampunk because of my love for all the—as Ever puts it—"Finery and frippery," but at the end of the day only made one character that fit the image. What do you think? Should more of the women be dressing to the nines or should the clothes fit the characters—whatever that means?
Clockwork Mafia:
Inventor Henrietta Mason is retiring from airships and adventuring to return home to Philadelphia. Determined to erase all trails leading to her late father's duplicity, she dismantles his lab and removes all records of the Badlands gold. While in the city, she can't resist the lure of a charity gala but winds up regretting the whole experience. Well, everything except a heart-racing dance with a certain U.S. Marshal.
His career and vengeance on the line, Carson Alexander must prove a connection between Senator Mason and the mafia. He lucked out happening across Mason's strikingly beautiful daughter, only to have her slip through his fingers. On a desperate hunt to track her down, he never expects his search to take him into the brutal Badlands.
With a mechanically enhanced enforcer after them, only Carson knows the extent of the danger they face. He'll have to win over Henrietta's trust, and her heart, before it's too late…
Buy at: 
If you aren't going to be able to see her next week at the Romantic Times Booklovers' Convention or the end of May at Up in the Aether Con—or even if you are—you can also find Seleste around the internet: